Wedding Photography Tips, Styles and Aesthetics
Photography is the only medium with which your wedding day will still be «alive» and unforgetable. As a result of that fact, the choice of the most suitable photographer for you is a key element. The right choice means / is equal to the «right» and best memories recorded. So, make sure you choose wisely.Your wedding pictures will become precious memories and mementos for your children and grandchildren to enjoy, why not choose the best possible photographer you can. Even if you have to reach a little above your budget, your pictures are not the place to skimp.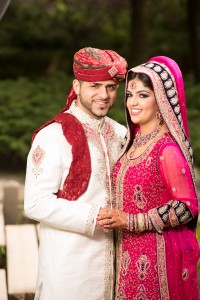 Wedding is probably the only event in our world that is known and applied to every culture and nation. Sometimes is regarded as the most important fact / thing at somebodys life.
«Filtering» wedding photographers
First you need to define which style and asthetics is the one that you are looking for, which one suits you better and meets your expectations. The photographers website is the mirror of his style, his aesthetics, the general quality of his work, even his personality at some extend. It is not necessary that you have to find a photographer that is based at your city, not even at your country… «International» or «Destination» wedding photographers are willing to tundertake any wedding project everywhere in the world (you have to expect to cover all the travelling and acomodation expenses though).
The photographers work quality is very important but equaly important is his character and personality, after all during your wedding day you are going to spent more time together with your photgrapher than even with your friends or relatives. «Read» the signs…. is he formal at his/ her emails, sounds professional, honest, sense of humour?
In a few words…do you think you can relly on him/ her?
Your Wedding Photographer can make or break your day.
The photographer is going to be your colleague on that day not your employee.
Presentation, negotiations, questions and answers
Lets say, that you found the photographer/ s you would prefer to cover photographically your wedding.
It is time for negotiations, questions and answers…you need to clarify what you would like to get from the photographer. If you want and how many Photo Books, Albums, Slideshows, Prints, etc…
Of course, all the above has to do with presentation and therefore the most important is the quality of the images themselves!
As in almost everything in life, the rule «what you give is what you get» apllies to wedding photography as well.
In a few words
• Choose wisely
• Your wedding photographs is the only thing from your wedding that will last for ever!
• Define the wedding photography style you prefer
• The photographers website and blog shows his/ her creativity and professionalism
• Do not limit your search within your neighborhood photographers, consider also «Destination Wedding Photographers»
• Make clear what sort of presentation you require (photobook/ s, album/ s, slideshow/ s….etc)
• Let the quality be your priority and not the quantity
• Have in mind that as in everything in life «what you give is what you get»
Athanasios Papadopoulos
"ap photography"