Ismaili Wedding White Oaks Resort & Spa in Niagara Falls Ontario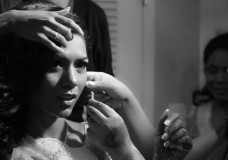 When Asmita and Anis came into our office, they were full of ideas regarding what they wanted their video to be like. Anis's brother just recently got married in the states and they had used a very talented local video company there so they were excited to have their video be equally creative and exciting.
We stayed in Niagara for 2 days for the sangeet and the wedding itself and I must honestly tell you that the customs in the Ismaili Culture are very elaborate and quite important to the couple and families involved. The actual wedding took place at the local khane and the reception was at the 5 star White Oaks Resort & Spa. What a celebration and successful event it was! Congratulations to the couple and have a long and happy married life.